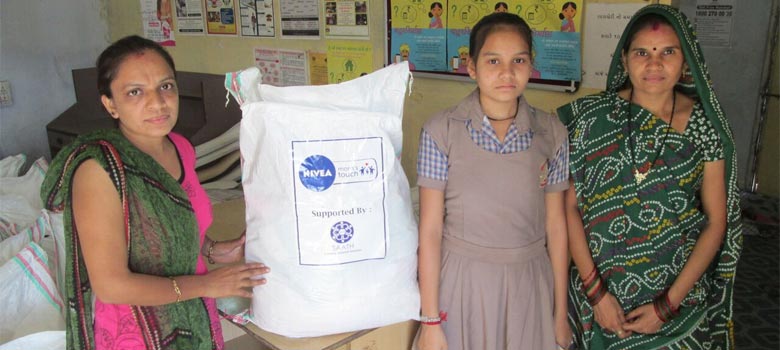 The project works for providing ration to mothers for regularly sending their children to school
Need
In India, there are several families in urban centers without enough resources or means to secure the future of their children. These children run the risk of becoming victims of child labor, neglect. The mothers of these children would like a better future for them; however she has to endure immense hardship to help them and at times may not have the means to do so.
NIVEA CSR program " MOM's Touch" is aimed at saluting and supporting the effort of these 'Super Moms' – for creating an opportunity for their children to learn and progress while going through extreme personal sacrifice.
Our Intervention
In June 2015, Nivea partnered with Saath for implementation of the project in Ahmedabad for which Pandit Vidya Vihar Nehru School in Behrampura slum area of Ahmedabad has been selected. Under the project, for the children who have full attendance monthly ration is provided to the mothers for supporting their children's education.
Social Impact
270 mothers of one school in Behrampura slum area are currently provided ration support for education of their children.
Saath in Action: Daxaben get's the help for her daughter's education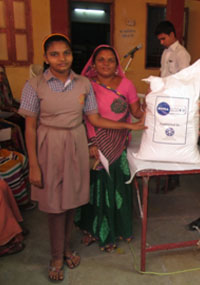 Daxaben, mother of 4 children works as daily wager and dreams to educate her children. Her monthly family income is Rs. 5,000 It's difficult to make her ends meet and concentrate on her children's education, she wants her children to study. Many mother's like Daxaben who work very hard and still make sure that their children attend school regularly are supported by this program. "As we are getting the support from Saath and Nivea in terms of monthly ration from last six months, we are got an opportunity to save some money that can be helpful in future" Daxaben.