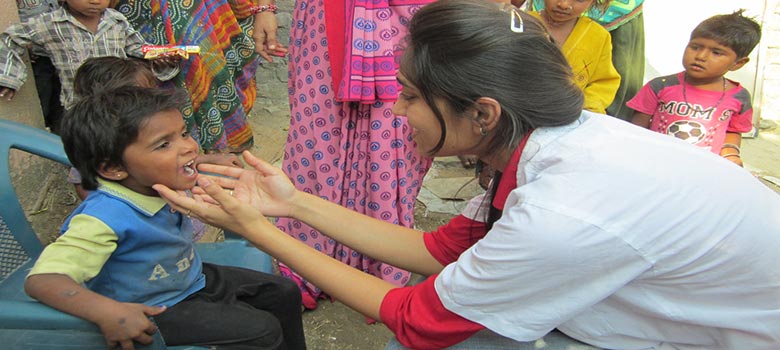 Access to safe and clean drinking water for rural preschools children
Need
The quality of drinking water continues to remain a major challenge in rural as well as urban areas. Impure drinking water is a major cause of diseases and malnutrition amongst children. The villages of Sanand block of Ahmedbabad District was suffer from water of poor quality. Due to high PH level, poor quality of water and lack of proper water filtration systems, children frequently suffer from water borne diseases like diarrhoea, cholera, jaundice etc. and many suffer from fluorosis and kidney stone problems as well.
Our Intervention
To mitigate the water related problems, Saath's Sujal programme was initiated in Partnership with Ford Motors for providing safe drinking water to pre-schoolers of the age group of 3-5 years. Under the project water purifiers were installed in village preschools. The programme also creates awareness among the village communities regarding the importance of pure and clean drinking water.The second Phase of the project have been completed and in the third phase additional 50 villages of the Sanand Block in Ahmedabad will be covered.
Impact
975 preschool children now have access to safe drinking water with the installation of RO Units at their preschools. Additionally 750 school going children have been covered by installation of RO Units at 5 village schools. Along with the children's attendance, the awareness regarding the importance of safe drinking water in the village has also improved.
Saath in Action: Ideal Preschool of Bakrana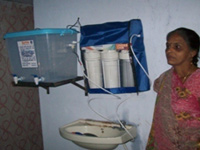 Sujal Project
Under Sujal Project, Saath in collaboration with Ford motors has installed a RO plant in Bakrana village's Aanganwadi number 1.  Reverse Osmosis plant is working with its full efficiency and children are taking maximum advantage of it. Geetaben, Aanganwadi worker says, "Installation of RO plant in the aanganwadi is a real blessing for us as not only children coming to aanganwadi have access to clean drinking water but along with them villagers and visitors coming to aanganwadi also benefit out of it.  We do regularly create awareness regarding RO plant among the villagers visiting the aanganwadi. The children of the village suffer from many water borne diseases and the younger children are most vulnerable to this. After the installation of the RO unit there has been an improvement in the health of the children and reduction in water borne diseases."
At aanganwadi various stake holders (children, women, men and government officials) visit and during this visits we do make them aware of RO plants and its benefits. Even the mid day meal is prepared in RO plant which really helps in maintaining the quality of the food.  People living in the village are very curious about the RO plant and they constantly inquire about the RO plant. Major beneficiary of the RO water plant are Children, young girls, pregnant women and breast feeding women.
Future Plan
To install the entire block of Sanad with Sujal water purifiers.