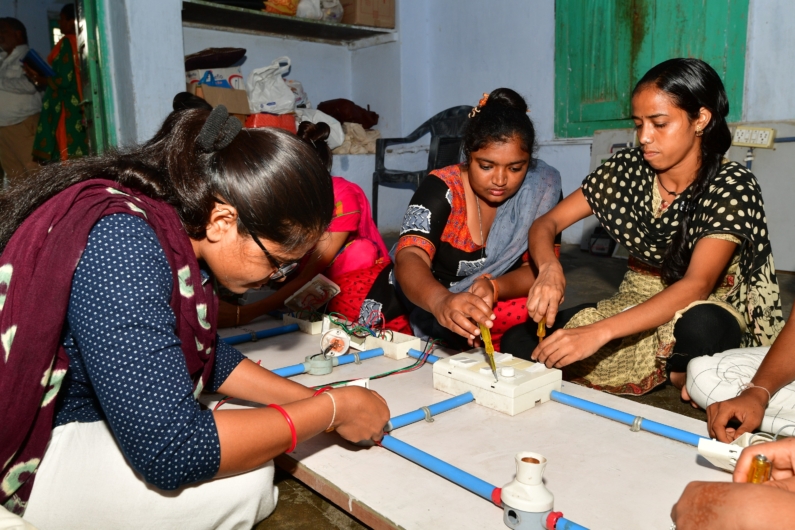 Working towards breaking the stereotypes attached to gender roles and training women in courses which are considered non traditional for them
Need
While India emerges as the fastest growing economy in the world, there are still some sections of the society which consider women fit for only a certain types of jobs. Certain occupations are innately tagged as "males only" and thus women are confined in their choices of works. To empower women holistically, it is imperative that we break such societal stereotypes.
Our Intervention
Saath's Women@ Work was conceptualized with an objective to impart micro-entrepreneurship and non-conventional trade skills to young girls from slums in the age group of 18-25 years. The programme not only aims to empower the young girls financially, but also bring about a discussion and hence a change in the society about their views and stereotypes pertaining to the occupations that woman can take up.
Social Impact
So far, Saath has trained 173 women under its Women @ Work programme.
Non-Traditional Trade (Total 40 girls trained)
Electrician – 32 girls trained
Mobile repairing – 5 girls trained
Sewing Machine reapairing 2 girls trained
Micro Entrepreneurship Training
Ahmedabad – 80 girls trained
Surat – 27 girls trained
Rajkot – 20 girls trained
Baroda – 27 girls trained
Saath in Action: There is nothing a woman cannot do!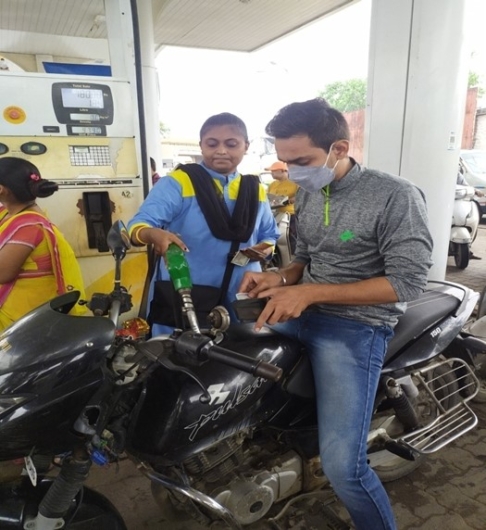 Sonal Saresa- A determined Petrol Pump Attendant
Sonal , 30 years old lives with her mother and son in Guptanagar, Ahmedabad. She is currently working at Bharat Petrol pump near APMC, Vishala, Ahmedabad. She is studied till 8th standard. She always wanted to be independent and self- sustained. She started living with her mother after the death of her father and brother as her husband did not earn and harassed Sonal ben to work and give all the income in his hands. Fed up with such torture she left his husband's home.
During the mobilisation for the petrol pump batch the field officers came across Sonal . They gave her all the information about the organisation and training on non-traditional trades that was offered at a minimum fee with guaranteed job placement. Sonal ben also got interested in this opportunity to learn and work and showed her willingness to join the trade.
Due to the regressive thinking and adherence to the traditional chores of women in the family, Sonal's mother denied her the permission to take the training. Understanding this the team performed counselling of her mother. However, she remained unchanged in her decision.
After several follow up by the team and counselling of her mother, she finally permitted Sonal to take the training and work at a petrol pump. With this Sonal readily took admission in the petrol pump attendant trade and started her journey of learning with a happy heart.
She learnt many things during the training like life skills, communication skills, etiquettes, financial management, calculations, taxation etc. She is earning 8000 rupees per month currently and she is very happy to be a working woman, who is confident, independent, and fearless.
Future Plan
In the year 2016-17, Saath plans to reach out to 500 women and provide them training and work support.