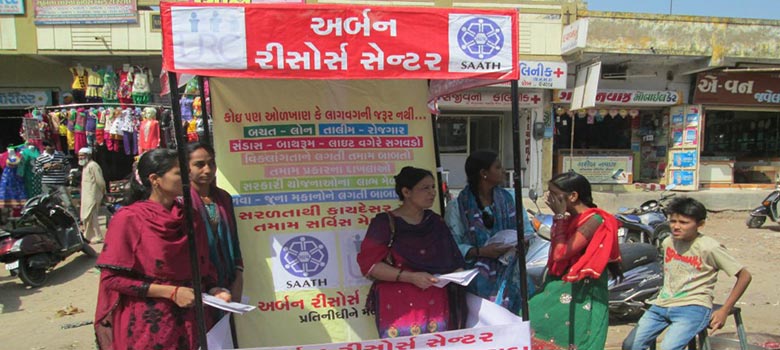 URC is a repository of a information and help for the unprivileged communities, where they can access information regarding procedures to apply for several government identity documents and public benefit schemes.
Need
People from the low income strata and the secluded communities generally do not possess government identity proofs like passport, ration cards, driving license etc. and are totally oblivious about the public benefit schemes that they are entitled to. This is commonly due to the lack of awareness, cumbersome government procedures and apathy of civic officials.
Our intervention
Each Saath URC has volunteers that counsel the visitors regarding their needs and even accompany them to the respective civic body for enrolment/application for the required government identity or public benefit scheme. Apart from helping the ones who visit the URC, these volunteers also conduct visits to the neighbouring communities to enquire how equipped the marginalized are with government documents and encourage these families to enrol for the documents/schemes they don't have.
Impact
The URCs have reached 27,000+ slum households and provided over 10,000 services to them.
Saath in Action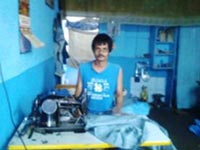 Living with his wife and 3 children, Ramubhai Chauhan – a deaf-mute, runs a small tailoring shop in his house with the support of his differently-abled wife, earning a mere 3,000-3,500 month for his family. With reference from his sister, Ramubhai visited the URC centre and came to know about Disability Pension scheme. With the help of URC in the facilitation for the application, Ramubhai now gets a pension of Rs 500-800/month. Also, the centre guided them regarding the free bus pass travel scheme and the Health Insurance scheme through which they both can get a cover up to Rs. 2,00,000.
Future Plan
To open the centers across the Gujarat state.