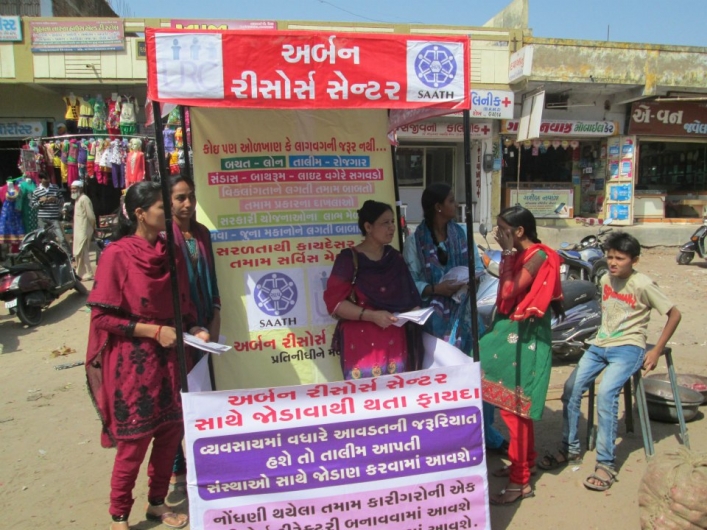 Need
Urbanization is growing at a fast and unstoppable pace. According to Census 2011, India's urban population was 37.7 crores, which is projected to grow to about 60 crores by 2030. Thus, the future of civilization would be urban. However, this rapid urbanization has brought in its wake increasing poverty, informality, and exclusion. In a systematic enumeration of the urban slum population for the first time during the 2001 Census, Government of India pegged the slum population at 42.6 million, or about 14.9 percent of the national urban population. This increased to 65.49 million in the year 2011 that makes 17.4 percent of the total urban population in the country. The slum population consisting of very low-income group of rural migrants, have limited bargaining capabilities and instead, have minimum available employment opportunities. It is understood that the lack of proper mechanisms in the city to absorb the migrant influx is the root cause of the process of slumming. In addition, the people at the Bottom of Pyramid (BOP) do not have the knowledge and access to resources that are available for development.
Our Intervention
Through the project we aim to run the URC as a platform for exchanging opportunities that are available for the urban poor strata. The URC's will work as an institutional participatory model set up at the ward level as a facilitator for opportunity and knowledge exchange between the slum dwellers (henceforth service users) and the various service providers. The main aim of the Urban Resource Centres (URCs) is to fill the information gap between government agencies and people living in the slums of Ahmedabad by providing them support in the fields of Linkages, Certification & Government Schemes, Livelihood and Financial Inclusion.
Our Impact
URCs have reached out to 39,262 households in slum areas of Gujarat.