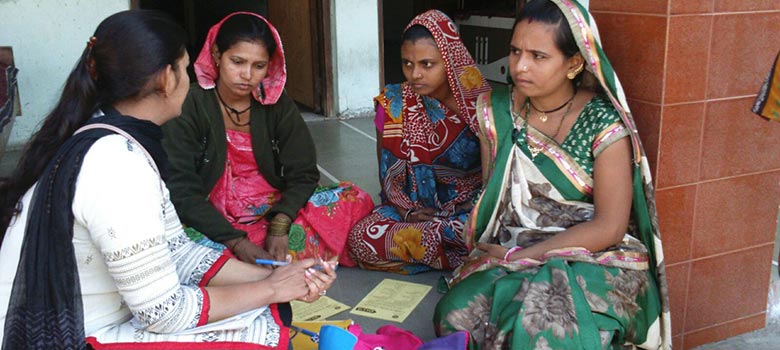 Providing knowledge and resources to slum youth for better education and career opportunities.
Need
Due to lack to awareness, resources and access to information, the underprivileged youth from slums and other poor economic background are deprived of deserving employment options and further education and they either have to make do with petty chores or drop out of education system. What they need is responsible and accurate counselling for further education as well employment opportunities – the necessities that they're deprived of due to repercussions of poverty.
Our Intervention
Saath's Career Counselling & Guidance programme guides youth from the vulnerable communities regarding possible career options and educational courses that they can pursue. Saath's counsellors interact with the youth, understand their background, interest areas, capabilities and their aspirations. Based on this, they advise them various employment options or recommend higher education courses to them. The counsellor also gets in touch with educational institutes, open universities and livelihood options and integrates the available openings to Saath's projects so that maximum people are benefitted by several programmes. Focused group discussions are conducted for parents and youth, for understanding the family circumstances, which enables Saath to provide realistic options.
Social Impact
Attention: The internal data of table "1" is corrupted!
In the year 5,791 youth were counselled.
Saath in Action: A new life for Nikita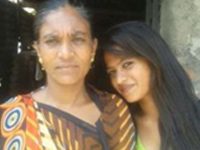 Nikita Parmar
Nikita Parmar – a 20 year old, lives with her family – an aging mother and two younger siblings – in Sayajigunj, Vadodara. Her father met an untimely death when she was just 7. As a result such a personal misfortune and financial compulsions, her mother had to send the three children away for working in a circus. After 7 years of misery at the circus with her younger siblings, they were taken back to their home by their mother.
After quite a struggle, she resumed studies but dropped out due to her peers teasing her about being a misfit in the class. One day, a counsellor from Saath came across her during a field visit. During her interaction with the counsellor, she was quite apprehensive about her future, but gradually felt the need to take the right decision at the right time and grab this opportunity.Counsellor linked her to Saath's Udaan programme under which she received vocational training for running a beauty parlour. After completing the course she got a job as a beautician at a nearby beauty parlour. She now earns Rs. 5,000/- per month is able to support her family.
She says, "Counselling has helped and provided me guidance at the right time, when I was in great need."
Future Plan
To provide intensive counselling and guidance support to urban slum youth in need